Delegation is hard, but this might help you
First published at Tuesday, 7 February 2023
Delegation is hard, but this might help you
This is a blog article out of a series where I reflect on what I learned during funding, growing (, and selling) SaaS product companies. While I write those things down for myself, since I believe self-reflection is a crucial learning tool, I also want to share my thoughts with anybody who might be interested. I'm looking forward to your comments on any of these topics. An overview of all related topics can be found below. I have a bunch of these blog posts lined up, so you also might want to follow me if you like this one.
Founding and growing a company naturally is an interesting development in many regards but one stands out, maybe in particular for technical founders: In the beginning you create the stack, write code, automate your infrastructure but at some point you scale teams and (almost) don't write any code any more. While you, at least for some time, might still be the person who knows most about the stack and might even be most efficient in implementing features or understanding and fixing issues (most likely because you caused them in the first place).
So how do you learn to delegate and learn what to delegate when? And when are you still allowed to do something by yourself and, for a moment, delay transfering knowledge to your teams? How to make sure all relevant knowledge about the stack is transferred to right people, so that your teams are able to take responsibility for those components in the future.
You'll find quadrants for basically anything, but this time there was one which helped me to think about this in a constructive way: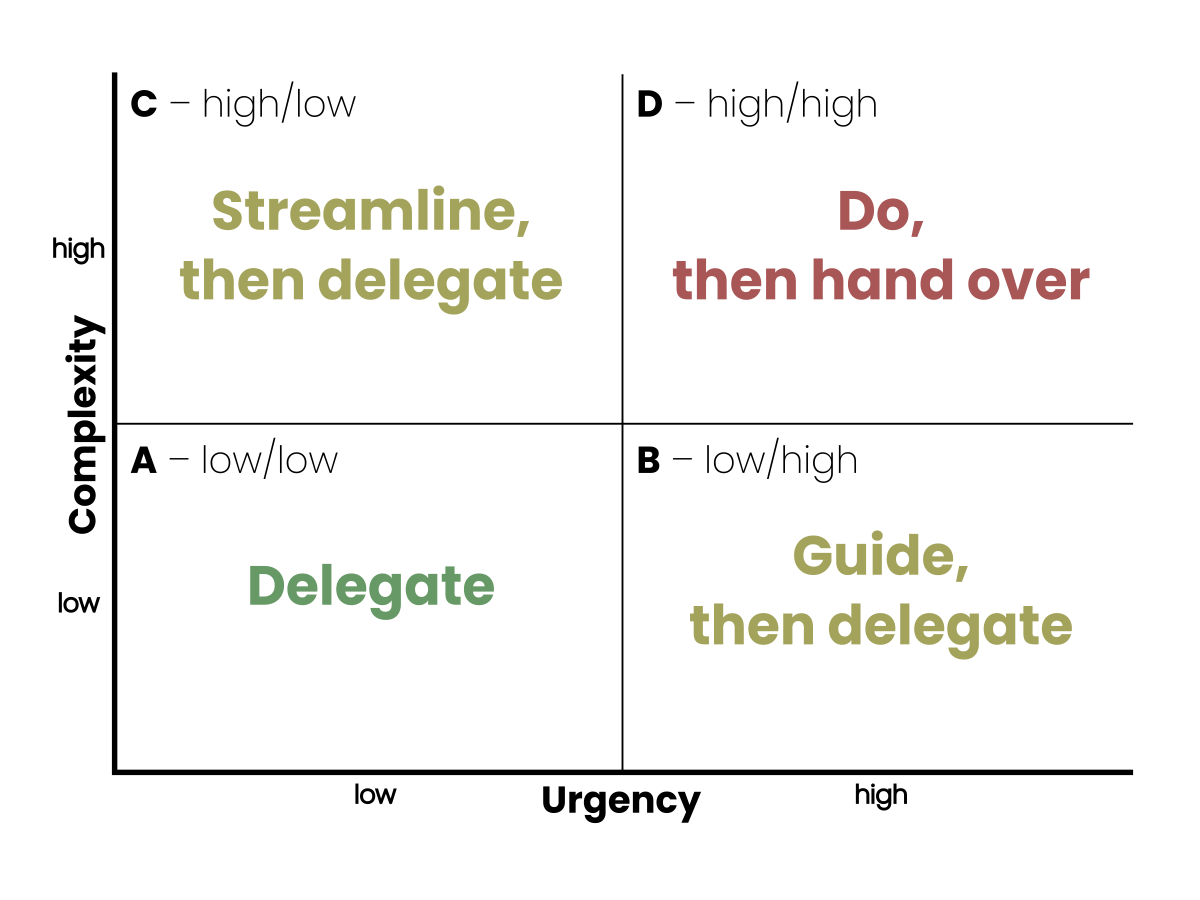 Delegation quadrant
There are four sections in this image (suprise, it is a quadrant), so let's look at them one by one:
Subscribe to updates
There are multiple ways to stay updated with new posts on my blog:
And finally you can also subscribe to the mailing list, where every new blog post is also posted.